It's World Bee Day 2021!
World Bee Day is one of a few select days in the year when people, companies, and communities come together around the cause of appreciating and saving the bees. The other occasions include Earth Day (April 22 each year), National Pollinator Week (third week each June), and National Honey Bee Day (third Saturday each August).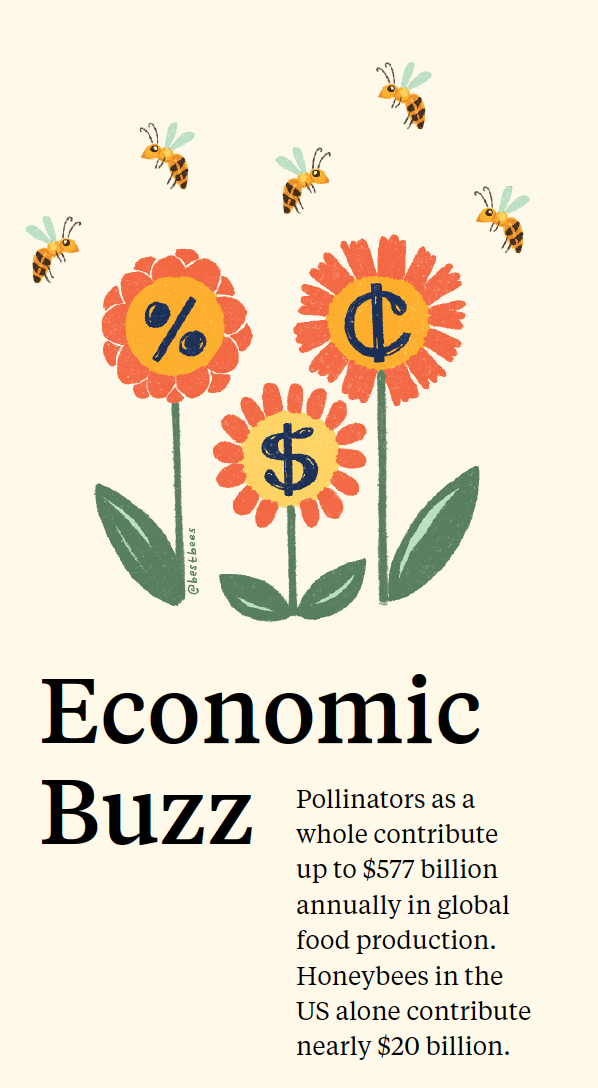 History of World Bee Day
Back in 2017, the United Nations marked May 20 each year as a moment to consider the outsized impact these little pollinators provide every day. Here are some things that you can do to honor these powerful creatures today, and every day.
Get outside! Go on what I love to call a "Pollinator Safari," by simply noticing when you see an insect visiting a flower. The Google app now has an incredible function where you can submit a picture of a plant or animal for identification, for free! Our pollinator garden at Best Bees is in our parking lot, where we devoted some unused space to gardens. Today, we have lettuce and strawberries available for harvest by anyone on our team to take home.
Spread information about why bees matter. Scroll down for a new and free PDF booklet from my creative team at Best Bees!
Order a honeyDNA kit to join our global citizen science effort! Tell them "Noah sent you!" and save $100 off each kit by selecting the "client" option from the drop-down menu. Scroll down for details.
Share local honeyDNA info with community, like we did with National Geographic by telling everyone which plants create the best habitat for pollinators to feed and forage upon for nutritious pollen and nectar. Consider writing up an article in your local newspaper with a list of pollinator plants. Share it with our friends at the Garden Club of America so that your local chapter can help maximize our impact by promoting these native pollinator plants, too.
Bring your local honeyDNA result plant list to your favorite local garden center and have them help you select the best native plants to buy, to leverage the latest science to keep dollars within your community. This is one of my favorite sweet spots in my work – when ecological sustainability meets economic sustainability.
Refer me to anyone in your networks who oversee hiring keynote event speakers, to help spread our impact! Here's a great testimonial from my keynote event with Gap, Inc. two weeks ago:
"Noah, a huge THANK you for today's session! We've already received such positive feedback on your session (including someone who said it was the best session he's attended like this in TEN YEARS!) Way to go! And we had almost 350 attendees on the call, with a very engaged and active chat which we love to see.
Thanks for bringing your energy and enthusiasm and sharing these amazing lessons with us. SO much applies to business, it's uncanny." – Gap, Inc.
Why Bees Matter
Bees provide a service to our ecosystem that is critical for our survival, and for that of our habitable planet, from helping plants propagate and spread, to bringing humans and countless other organisms nutritious food.
Recently, Paige Mulhern and Chelsea Bretal at The Best Bees Company created a booklet about Why Bees Matter. It's an illustrated overview on the topic, including information, such as: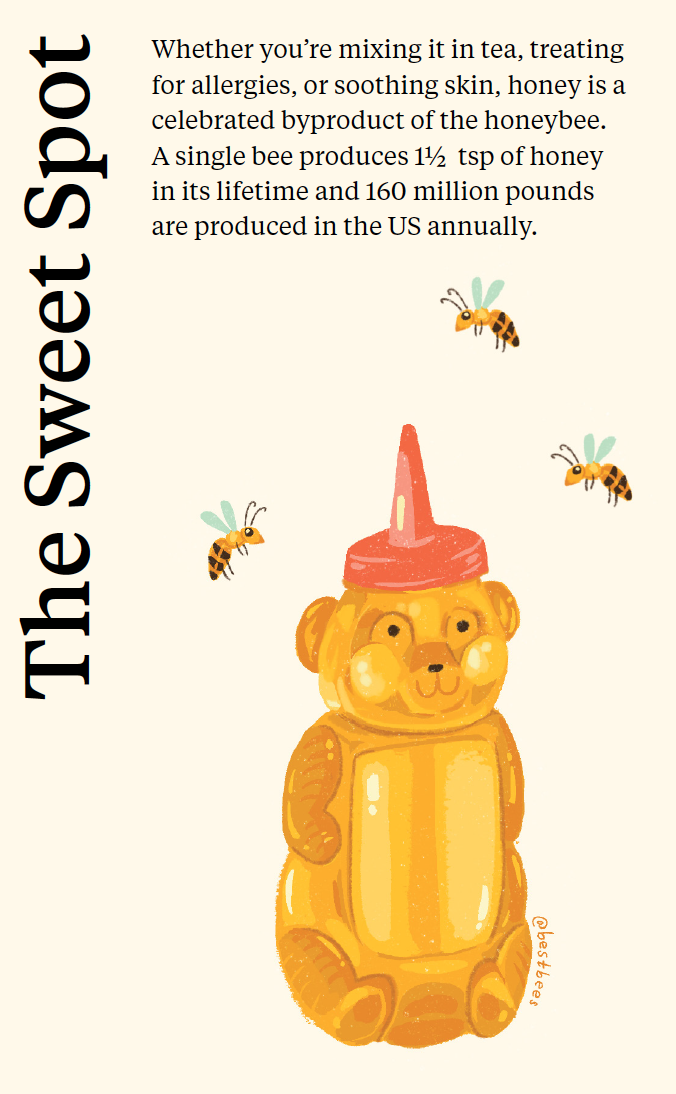 Fun Facts about Bees to Share with your Loved Ones on World Bee Day:
how many flowers bees pollinate each day (5,000!),
how much honey a single bee produces in her lifetime (1.5 teaspoons!), and
how much honey is produced in the United States annually (160 million pounds!).
Participate in HoneyDNA
The World's Leading Citizen Science Project for Pollinator Habitat
Each kit includes a test tube for you to add a small amount (20 mL) of honey, and a return shipping envelope to my lab for analysis of what plant species were the source of that nectar. In 3-4 months' time, you'll receive back a list of plant species, so you'll know exactly what type of honey is produced in your local area.
You'll also have a plant list to bring to your local garden store, to ask their advice on which plants are native to your area, for you to purchase from them and keep your money within your community.
HoneyDNA is the world's leading research program that uses cutting edge genomics technology to reveal the true plant origin of honey. My lab finds all plant DNA in honeys and identifies the precise species of plants that are best feeding bees in any given local area worldwide.
How a Bee Expert (hi!) Spends World Bee Day
Here's a peak under the hood for what a person like me with a Ph.D. in honey bee immunology does on World Bee Day, today, May 20, 2021:
-Reading a new media article about our incredible student beekeepers, from Northeastern University's magazine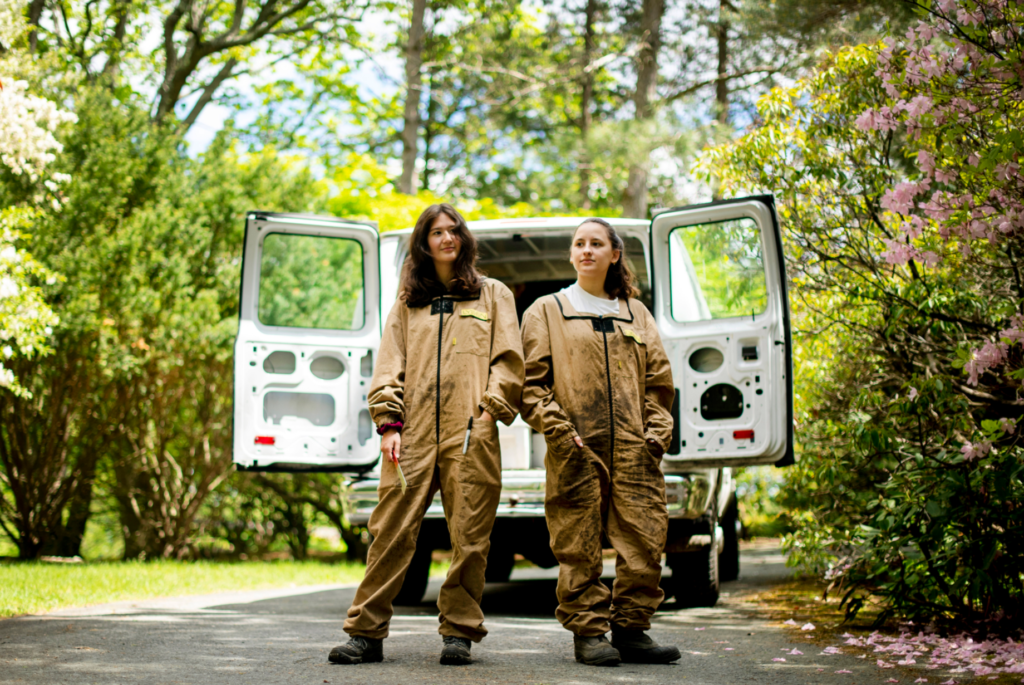 -Writing letters of support for Dr. Rachael Bonoan at Providence College and Dr. Benjamin Taylor the City University of New York – LaGuardia College for upcoming collaborations in 2022-2023, aimed at expanding our honeyDNA research to include more species of native bees (see chapter 6 of my book for a great overview of well-studied bee species, in The Bee: A Natural History, published by Princeton University Press), and to include more students and faculty in urban areas to participate
-Checking to see if two new publications are out yet! One is a book chapter with Boston College and Purdue University about how to use urban beekeeping as a tool for STEAM (science, technology, education, arts, and math) education, and the other is our big Space Bees manuscript with the MIT Media Lab
-Working with the Board of Directors for our 501(c)3 non-profit Urban Beekeeping Laboratory, as we push toward both the Earthshot Prize and the National Geographic Society Explorer program
-Assisting with beehive installations on Cape Cod, where I'm currently based. We're about 6 million bees in to our over 10 million goal for this spring! We have over 70 beekeepers on the team at Best Bees, sprinkling pollinators throughout communities across 14 greater metro areas in the United States, as sentinels collecting data about pollinator health to advance our community-based research. Here are those 14 cities, in case you were curious! Best Bees' teams of local beekeepers in each region installs and manages honey beehives for home gardens and business rooftops within a 90-minute driving distance from the following downtown areas:
Philadelphia (new for 2021!)
Dallas (new for 2021!)
Join the waitlist for new cities that Best Bees is lining up for the 2022 season here

. 
-Fiddling with data sensors for SmartHive scaling
-Planning my calendar for queen rearing this season in our research apiaries in Truro, MA, to complement the awesome queen rearing efforts from others on our team at Best Bees in San Francisco, Ithaca, Boston, NYC (the borough of Queens, of course!) and beyond. I'm so proud to be working with Ang Roell of They Keep Bees as an incredible instructor and mentor for all things queen rearing.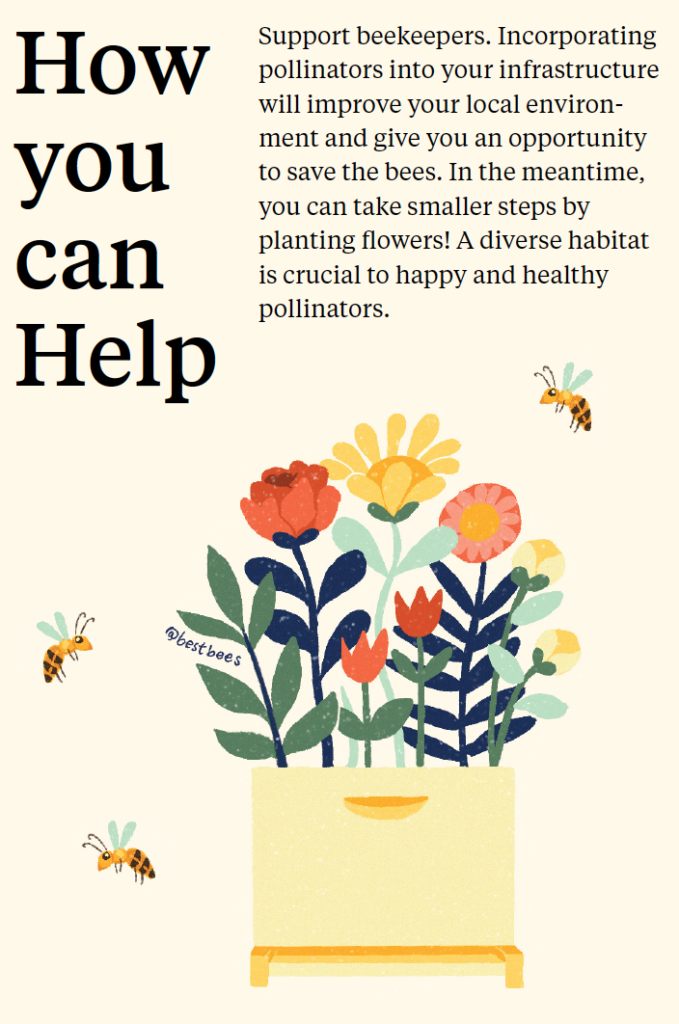 Now go get outside and find some bees to share some gratitude with! Enjoy.